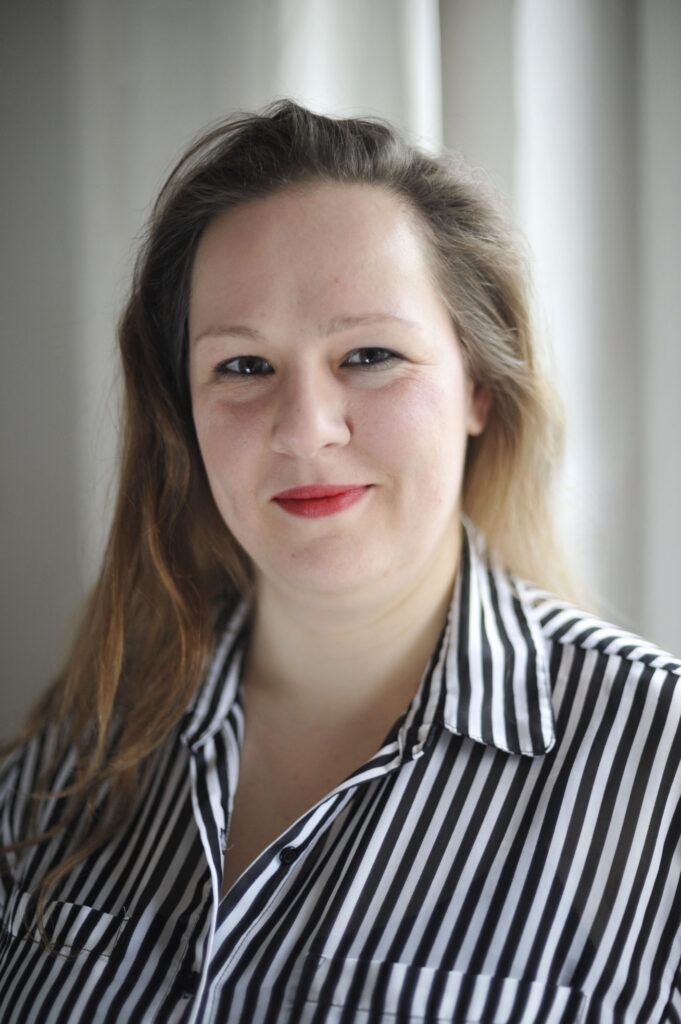 Ulrike Bauer began her musical life on the accordion. After taking the trumpet and piano route as a teenager, she eventually completed her vocal training at the Hochschule für Musik und Tanz Köln in the class of Ingeborg Greiner and received input in master classes with, among others, Klesie Kelly, Mechthild Georg, and Judd Perry.

In the ensemble she has worked with conductors such as Marcus Creed, Peter Dijkstra, Reiner Schuhenn and Christoph Spering and has developed a rich repertoire of, among others, more complex music of the 20th century.

As a soloist she is characterized by a great stylistic diversity – on the one hand she sings the usual classical parts in church and chamber concerts, on the other hand she performs pop and musical repertoire.

She took her first conducting steps as a rehearsal assistant at the Collegium musicum of the Universität Köln and now conducts several ensembles of her own. These include the Ensemble Roter Platz Köln, the JOY Choir Frechen, the project choir as well as the project orchestra Colonian Rhapsody and from 2023 the choir of the KHG Aachen. Since 2022, she has also been in charge of the Essen Cathedral Choir as a voice coach. Born in Berlin, she has a particular penchant for the stage and can be seen in drama performances and crossover performances, such as in the production "Room Service" under the overall direction of Gregor Weber and the staged song recital "Ich hab immer gedacht…", which was developed by herself and premiered in Recklinghausen in October 2021.

Since January 2023, she has directed the Aachen Student Choir of the KHG.